Breathtaking Rustic Sweetheart Table Ideas | Indoor Wedding Receptions
If you love the idea of a laid back wedding in the country then a rustic wedding style could be perfect for you, just picture a rustic wedding venue, a cascading wildflower bouquet and pretty burlap lace table runners. If this describes your style perfectly then you are going to love these rustic sweetheart table ideas for indoor wedding receptions.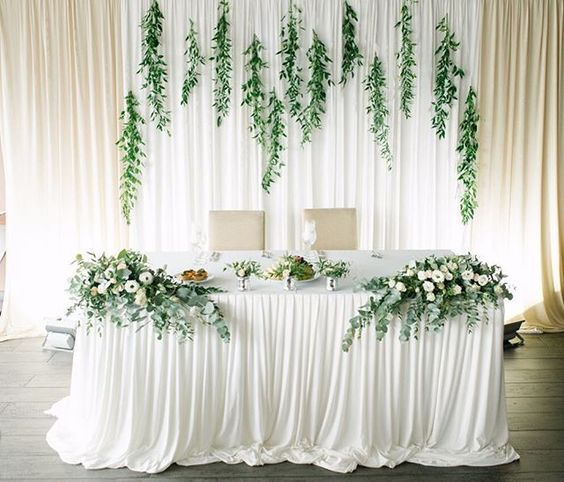 Eucalyptus, white flowers and long white draping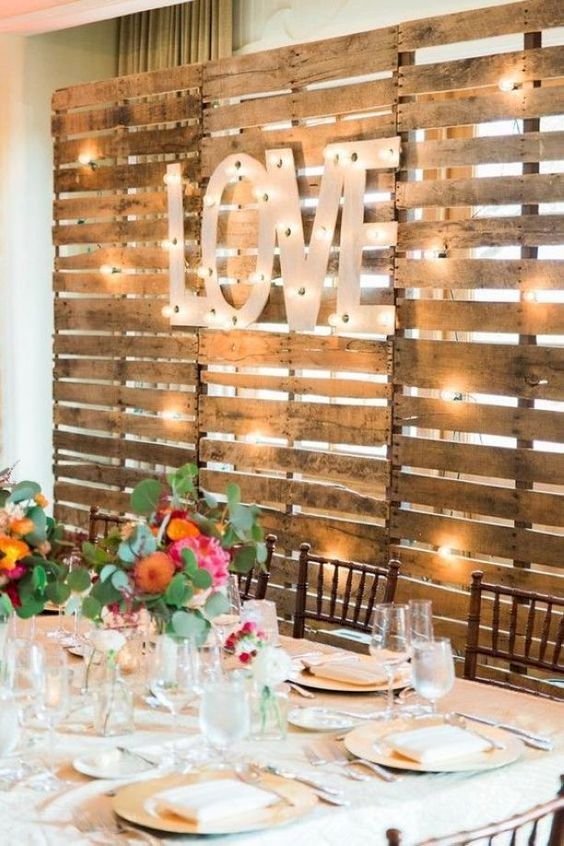 Wood & Cream with multi-colored Flowers
Cream tablecloth, wooden backdrop with a statement sign, colorful spring flowers in crystal vases.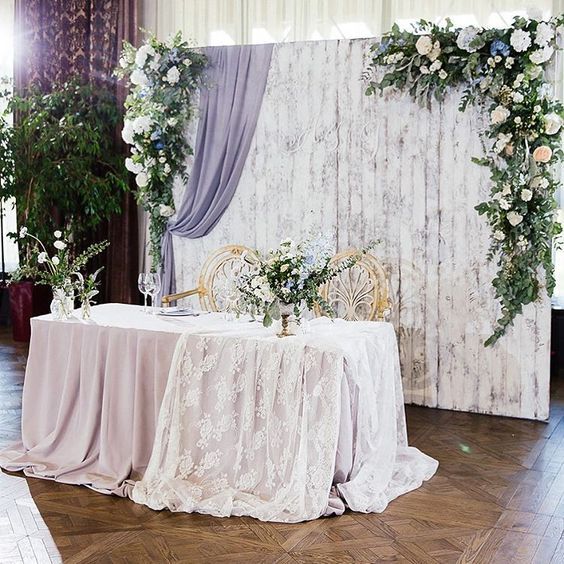 Whimsical wildflowers in vases, long draping of solid & lace, backdrop with texture prints & draping flowers.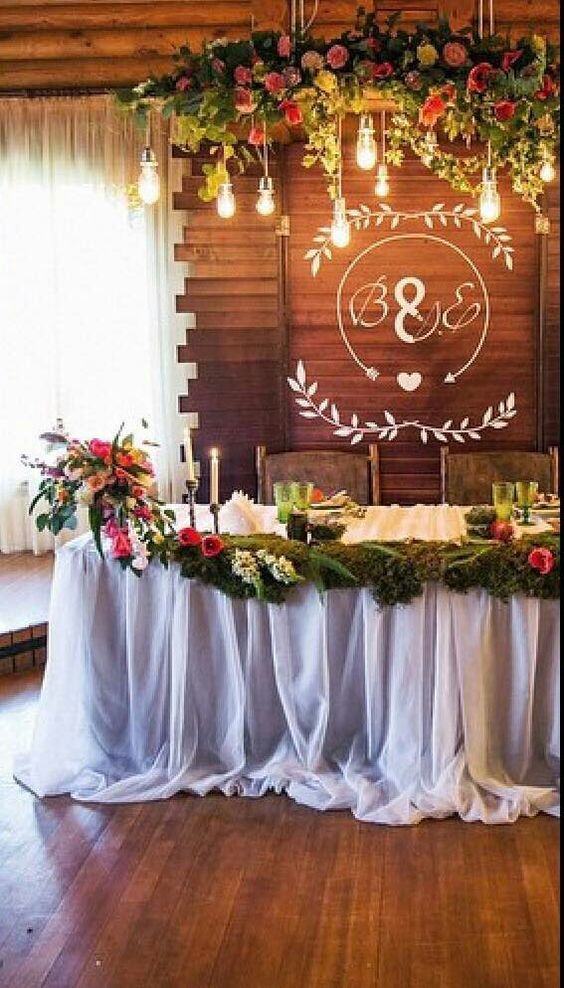 Wooden chairs, draped garland of flowers, initials, and simple hanging bulb lights.
Boho-chic & Light-up Initials
Pastel table cloth, soft white chairs, initial lights, and vines mixed with purple & pinks.